ISU promotes greater financial education through new course offerings, faculty
05-20-09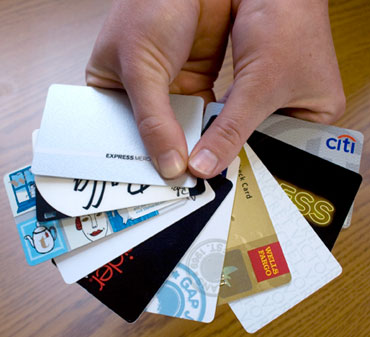 Contacts:
Christine Cook, Human Development and Family Studies, (515) 294-8695, cccook@iastate.edu
Doug Borkowski, Financial Counseling Clinic, (515) 294-8644, dbork@iastate.edu
Jon Turk, Government of the Student Body, (515) 294-1585, jturk@iastate.edu
Roberta Johnson, Student Financial Aid, (515) 294-0109, rljohns@iastate.edu
Cathy Curtis, College of Human Sciences, (515) 294-8175, ccurtis@iastate.edu
Mike Ferlazzo, News Service, (515) 294-8986,
ferlazzo@iastate.edu
ISU promotes greater financial education through new course offerings, faculty
AMES, Iowa - The country's economic downturn has made fiscal responsibility a greater priority in many homes. And starting this fall, Iowa State University students will have greater access to financial education resources so they can learn how to better manage their money, too.
Human Development and Family Studies (HDFS) faculty have collaborated with ISU's Government of the Student Body (GSB) to develop a one-credit, online course (HDFS 183X) that will provide students with a basic understanding of issues such as budgeting, credit and student loans. GSB is contributing $12,600 to help fund the new course, which will be available to all Iowa State students starting this fall.
In addition to the new course, capacity in the existing three-credit "Personal and Family Finance" (HDFS 283) course has been doubled, and an online version was offered for the first time in the spring 2009 semester.
One new faculty member in human development and family studies will be hired to accommodate the expected increase in enrollment and further research into helping young adults chart successful economic futures. A new lecturer/counselor has also been hired for the Financial Counseling Clinic. ISU Extension is also hiring a full-time state specialist in personal finance to enhance financial education throughout Iowa.
GSB is providing $45,000 to support the new lecturer position and existing professional counseling services.
"GSB wanted to get involved and felt like this was an important enough matter to expand the educational availability in this area," said Jon Turk, a senior political science major and GSB president.
"GSB has been active in this effort to advance financial literacy and financial education," said
Doug Borkowski, director of ISU's Financial Counseling Clinic, who teaches the advanced personal finance course and will help design the new online course. "They've really taken the lead in bringing the issue to the forefront and saying, 'Let's do more and be more active.'"
Additionally, Jeanne Hogarth, manager for the Consumer Education and Research Section of the Division of Consumer and Community Affairs at the Federal Reserve Board, will serve as this year's Helen LeBaron Hilton Endowed Chair in the College of Human Sciences. As the Hilton Chair, Hogarth will come to campus four times during the year and will preside over numerous lectures and forums aimed at raising the profile of financial issues critical to individual and family prosperity.
Time is right for financial education expansion
Christine Cook, an associate professor in HDFS who is overseeing the financial education expansion within the department, says the time is right to focus on financial literacy.
"Financial literacy and financial education are things we've been doing in this department for a long time," Cook said. "So we're really excited about the opportunity to 'catch this wave' where everyone is keenly aware of the national economic situation. Students, their parents and the citizens of Iowa are more in tune with this issue because of the concerns we all now have.'"
Iowa State was already one of just three institutions nationally that offer a full-service financial counseling clinic to its students. Borkowski reports the clinic conducts approximately 600 face-to-face counseling sessions annually. He says the new course offerings will further support his work with students.
HDFS efforts to improve personal finance education are also moving beyond the collegiate level. Responding to the Iowa Department of Education's mandate to make financial literacy a core component of K-12 curriculum, HDFS faculty are emphasizing the need for family and consumer science teacher education students to take more courses in financial literacy.
"With our consumer focus on financial issues and pragmatic approach to teacher education, the College of Human Sciences is extraordinarily qualified to ensure that young people … are primed to make sound financial decisions," said Pamela White, dean of the College of Human Sciences.
New resources help address student debt
The expansion of financial education resources should be valuable to ISU students, who average approximately $30,000 in debt by the time they graduate. Roberta Johnson, who directs Iowa State's Office of Student Financial Aid, said many factors have contributed to higher student debt: declining state appropriations, rising tuition, stagnant to declining student financial aid from state and federal governments, and an Iowa median family income that has increased just $4,000 over the past 10 years.
"Just as there is no one reason that can be cited for the debt levels of our students, there is no single cure," Johnson said. "Offering additional course opportunities on this topic is just one more tool in helping us to mitigate the sobering statistic of student loan debt. Students who are more informed regarding how they spend their money while in college will have gained skills that will serve them well for a lifetime."
Additional information and registration for the new one-credit course is available for students through AccessPlus.
-30-